Struggling to Build your List?
---

"Build YOUR List 1st!"
"Get Tips, Techniques, Resources & Top Sites for Increasing Your Traffic & Success with our List Building System!"

...in the next 10 minutes you can be completely setup and ready to
start building your list with our 100% FREE List Building System called SuperListBuilder.com
Your Membership Benefits Include:
| | |
| --- | --- |
| | Referrals Will Be Joining YOUR List First! |
| | We help you build a $19,683.00+ a month income |
| | You can be part of our Powerful TeamAAA (Alpha-Affiliate-Achievers)! |
| | List of the top recommended solo ad sites |
| | Earn Commissions while your list is being built |
| | |
| --- | --- |
| | We help build your list |
| | Autoresponder tips and tricks for success |
| | Brand Yourself so people Know, Like and Trust You! |
| | Learn from 100 successful list building tips |
| | Plus many more features waiting for you on the inside |
We've made it real simple here at SuperListBuilder.com
Are you struggling to build your List? Then you have found the right place! We allow you to start building your list in just minutes to get lasting results. List building is one of the most effective ways to get traffic, build relationships with customers and create a lasting online business. This FREE membership site will help you learn everything you need to know about being successful with List Building! Don't delay, signup today and get started!
It's super simple with our easy to follow step-by-step system.
To your online success!
Dan G. Fox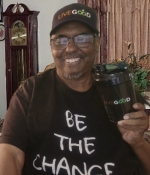 Get Started Now